As a White Quartz Countertops Supplier, let's take a look at the quartz stone.
The main component of Artificial Calacatta Quartz Countertops is silica, which is smooth and cool to the touch. The quartz stone countertop is made of super-hard and environmentally-friendly composite quartz material. The hardness is the highest among all kinds of countertops that can be seen on the market. Quartz stone is a typical refractory material with a melting point of more than 1300 degrees, which generally does not burn and is resistant to high temperatures. Directly draw with a knife will not leave any traces, with super wear resistance, high-temperature resistance, corrosion resistance, non-toxic and other excellent properties.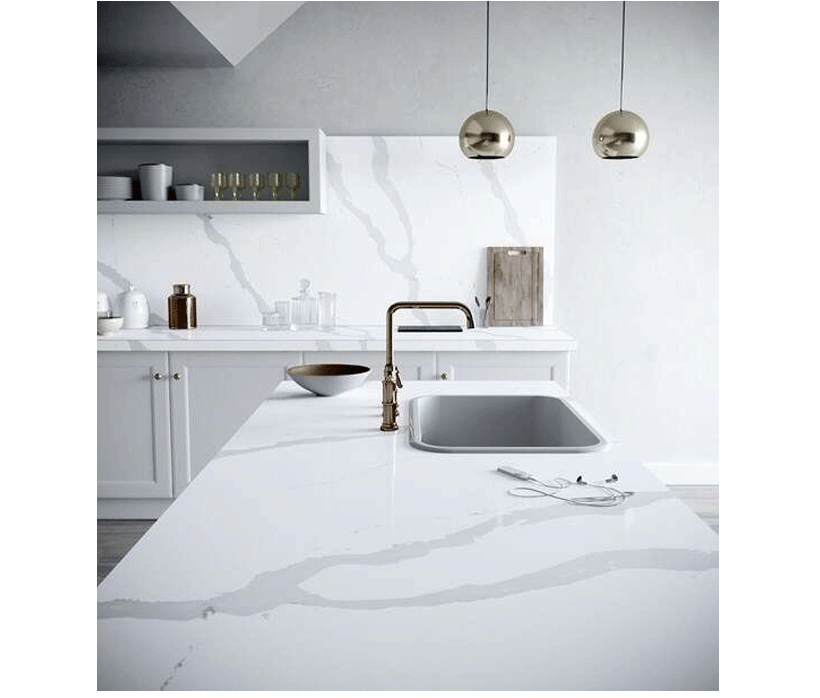 Artificial Calacatta Quartz Countertops
One of the most striking features of Durable White Quartz Countertops is environmental protection, which can be recycled. So you don't have to worry about the release of radiation and formaldehyde from quartz stone. As a countertop, it can also be directly contacted with food, safe and non-toxic. It is such an environmentally friendly stone.
Our company specializes in producing all kinds of Beautiful White Quartz Countertops. If you are interested in our products, please feel free to contact us.